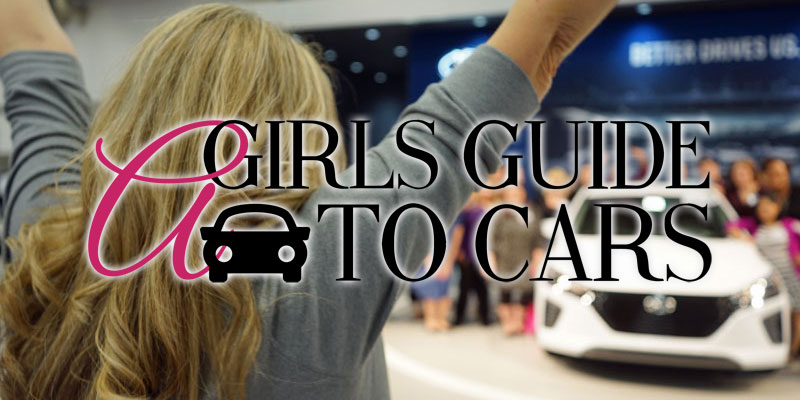 A number of years ago I wrote a journal article – Women Auto Know: Automotive Knowledge, Auto Activism, and Women's Online Car Advice – that focused on four popular online car advice sites for women. While, at the time, an online Google search revealed nearly one million car advice websites, only a very few were geared specifically for the woman driver. The women's car advice websites I came upon did not function as forums or social networks but rather, were constructed as reputable and important resources for automotive knowledge and the acquisition of negotiation strategies and skills. In addition to providing advice and information, a few of the sites endeavored to revolutionize the male dominated automobile market to become more "woman-friendly" through an integrated auto dealership rating system. As I argued in the article, these online locations were significant not only for the hard facts they made accessible to female visitors, but for what women gained – as drivers, consumers, and political actors – by accessing them.
Although we are now accustomed to finding just about anything on the Internet, at the time the original research was conducted – 2010 and again in 2013 – the idea that women could find online automotive information that addressed their specific needs, concerns, and experiences was rather new. The four online locations cited – AskPatty.com, Women-drivers.com, Road and Travel Magazine, and VroomGirls – could be considered revolutionary for the time. Nearly ten years since I first visited these online locations, these four car advice websites continue to provide useful information and negotiation skills to the woman behind the wheel.
While browsing women-and-car articles online a few days ago I came across a recent addition to the women's car advice scene. As noted on the site, A Girls Guide to Cars was introduced in 2018 in an effort to provide women with a fun, fresh, and informative automotive source. Described as "Cars on Your Terms, and a Car Site for Women," A Girls Guide to Cars provides many of the services of the older sites. It also shares a philosophy of not only providing information, tactics, and strategies to make a smart and comfortable automotive decisions, but to empower the auto industry to develop a better relationship with female customers.
While it builds on the strengths of its online predecessors, A Girls Guide to Cars reflects a younger, more technologically savvy, and perhaps more economically stable population of women drivers. The regularly posted articles – which fall into categories of luxury, style, technology, travel, car buying, and news and opinion – are written by a diverse group of female staff and outside contributors from all over the US and Canada with various interests, occupations, and hobbies. They are authors, bloggers, podcasts, content creators, and journalists, whose common interest is a love and fascination for the automobile. As the contributors note, "we are not car enthusiasts, but regular women who spend time in cars, make car buying decisions, and think about how women are changing the automotive world." There is a plethora of automotive information available on the site, as well as a good dose of automotive/human interest stories. All content is well-researched, well-written, and enjoyable to read, written from a definite female perspective.
Like the car advice sites that preceded it, A Girls Guide to Cars recognizes that when it comes to cars, women often have different needs, uses, and perspectives than the male driver. If you are a woman who is into cars, desires car buying information, or is just looking for a good automotive read, I suggest you take a look at A Girls Guide to Cars.
Reiss, Scotty. A Girls Guide to Cars: Empowering Smarter, Happier Car Owners. agirlsguidetocars.net (2018).
Lezotte, Chris. "Women Auto Know: Automotive Knowledge, Auto Activism, and Women's Online Car Advice." Feminist Media Studies (2014): 1-17.
Have you ever visited an online car advice site? How was that experience? Do you have any that you would recommend? Your comments are welcome.