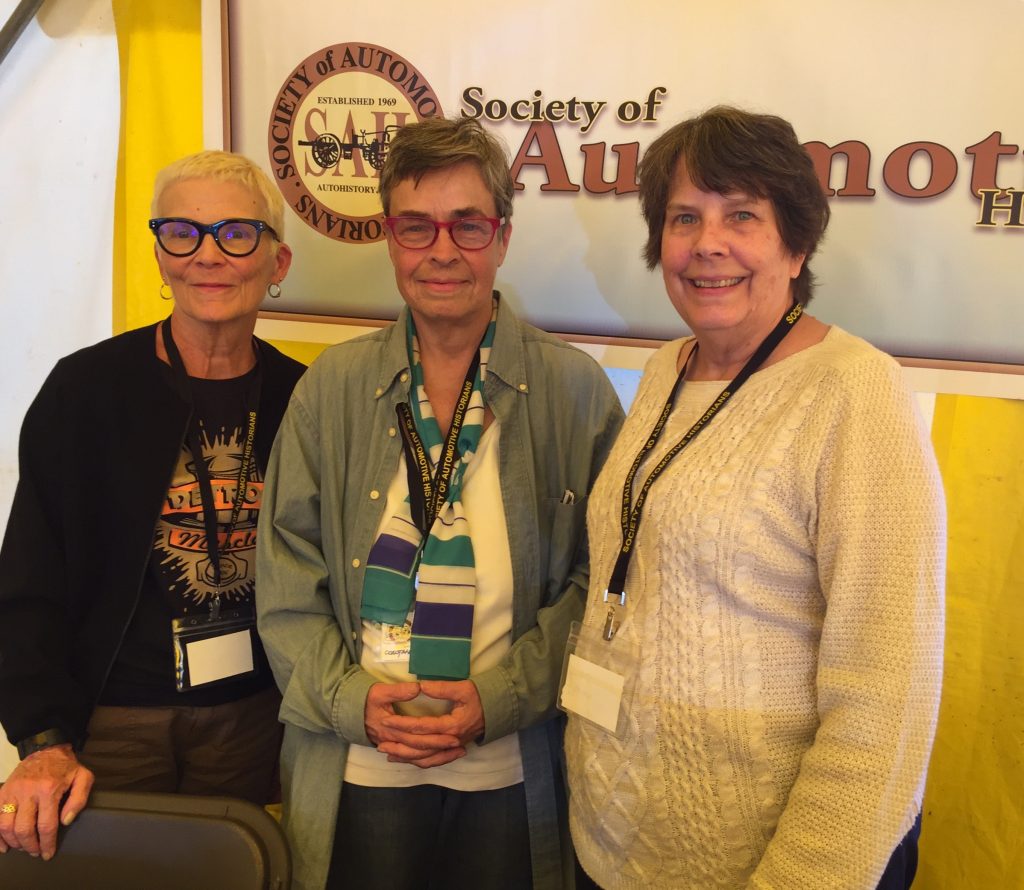 I had the wonderful opportunity to return to the Society of Automotive Historians book signing event at the 2019 Hershey Fall Meet to promote my book Power Under Her Foot: Women Enthusiasts of American Muscle Cars. It's always a great time to connect with other auto history buffs, check out new titles, and of course, sell a few books. This year I was joined by two other female authors: Sigur Whitaker, who writes extensively about the people and places of Indianapolis, and Constance Smith, who authored the award-winning Damsels in Design: Pioneers in the Automotive Industry, 1939-1959. Constance spoke at an event in downtown Detroit last year, accompanied by Elizabeth Wetzel of General Motors and featured designer Mary Ellen Green, which I had the pleasure of attending. In Damsels, Constance has collected the stories of the women of Harvey Earl's GM styling group of the early 1950s. These female designers were a significant –  and often overlooked – part of automotive history. A former GM employee herself, Constance provides unique insight as well as an inside look into the careers and lives of these groundbreaking women.
Traditionally, the SAH book signing tent has been filled primarily with male authors. Thus it was great to share the table with these two outstanding writers of the female persuasion. May subsequent years see many more women under the tent.
Have you read any automotive books written by women? Do you think female authors offer a new perspective to automotive literature and history?