I was recently asked to submit a chapter on women and motorsports to include in an upcoming collection of essays on motorsports history. As the subject is quite broad, I chose to focus on women-only racing. What follows is an excerpt from the upcoming 'From Powder Puff to W Series: the Evolution of Women's Only Racing' from Life in the Fast Lane: Essays on the History and Politics of Motor Racing. This particular extract addresses the W Series, the most recent, prominent, and perhaps most promising women-only racing series.
In the early 2000s, the women's racing series emerged as an alternative all-female racing concept, created to address the lack of women in the higher echelons of motorsport by providing more openings for more women to develop the skills and experience necessary to move on to the next level. While earlier attempts at the women's racing series met with varying degrees of success, the most recent and most promising format is the W Series, which just completed its second successful season.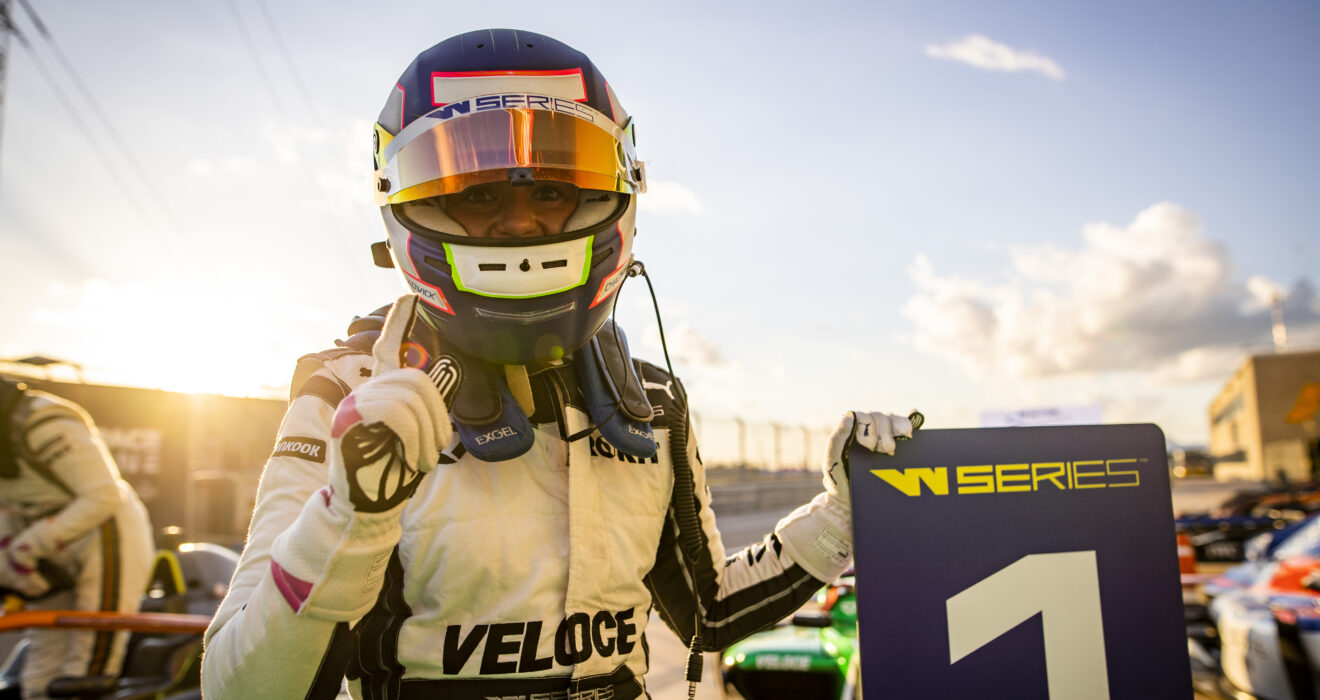 The W Series was introduced in October 2018 as "a unique ground-breaking free-to-enter single-seater motor racing series for women drivers only" (W Series). The all-female Formula 3 championship series was conceived to promote female drivers into Formula One. The W Series objective, notes organizer Catherine Bond Muir, is not only to provide top notch racing for spectators and viewers on a global scale, but also to "equip its drivers with the experience and expertise with which they may progress their careers."
In its inaugural season, 18 drivers representing 13 countries – chosen from nearly 100 of the top female drivers across the globe – participated in six races at some of Europe's premier Formula 1 racing venues. Prior to taking the wheel, the women were required to participate in rigorous training programs centered on driving techniques, simulator exposure, technical engineering approaches, fitness, and media, conducted by instructors with Formula 1 experience. Efforts were taken to address the inequalities that plague many of the world's premier racing series. Drivers were not expected to attain sponsorships in order to participate nor to shoulder any of the financial responsibilities; rather, all expenses were covered by the series organization. The women competed in identical series-owned Tatuus T-318 Formula 3 cars rotated after each race to remove any hardware advantage from the competition. Not only was the series free to enter for all its drivers, but awarded significant prize money [total of $1,500,000 US] all the way through to 18th place in the final standings.
The 2019 series was a modest success; it experienced an increase in viewer interest and ratings after each race. By the end of the first season, the W Series was being broadcast in over 50 countries reaching up to 350 million households. The first W Series champion – Britain's Jamie Chadwick – took home a $500,000 prize and was subsequently named as a development driver for the Williams Formula 1 Team. At the end of the season it was announced that in 2020, the top eight drivers in the championship would collect points toward an FIA Super License, an important entryway into Formula 1.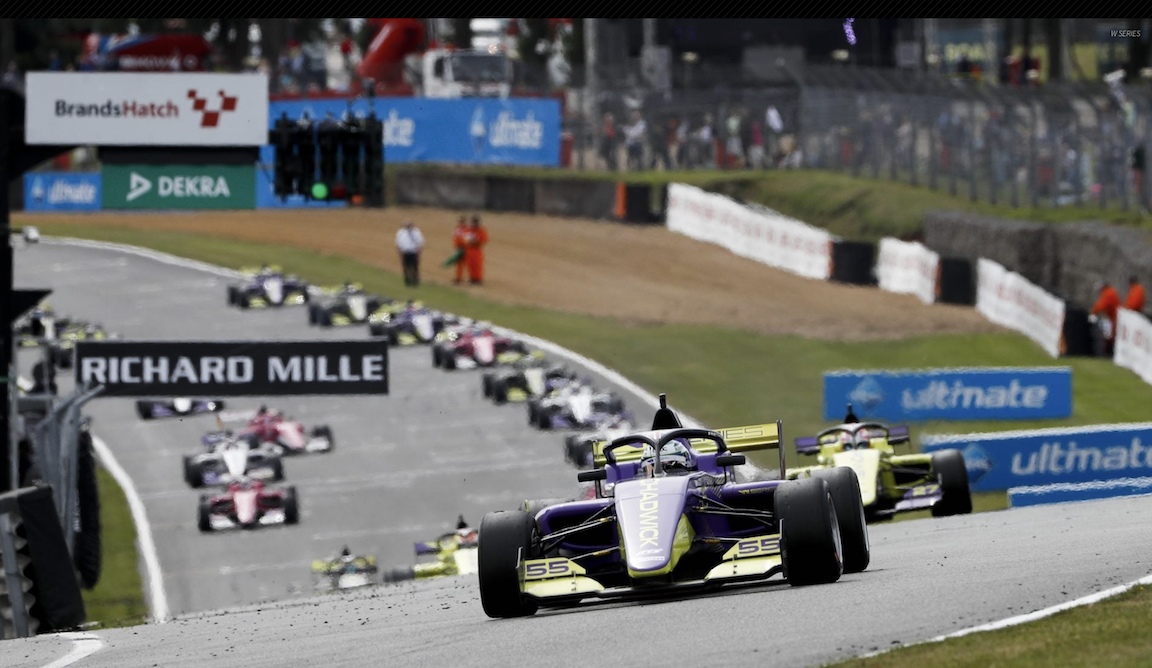 The COVID pandemic cancelled the 2020 W Series. However, it was announced that as part of a new partnership with Formula 1, the W Series would be on the support bill for eight Grands Prix in 2021. The partnership not only lends legitimacy to the all-female series, but further underscores the W Series' role in the preparation and promotion of female racers into the upper tiers of motorsport.
The 2021 season came to a close in October, with Jamie Chadwick once again finishing at the top of a very impressive group of drivers. However, despite the growing success of the racing series, there remains a bit of controversy not over the W Series itself, but the role it plays – or not – in the development and promotion of female drivers. W Series entered the racing arena under a cloud of controversy with much to prove. Not everyone – the media, racing organizations, race promoters, and the women themselves – was convinced a woman-only series was a step forward for female racers. W Series opponents argued that since motorsports is one of the few competitions in which women can compete directly with men, female racers should take every opportunity to do so. As male accomplishment is the barometer by which success in any field is most often measured, choosing to compete against women may be considered a sign of weakness, cowardice, or ineptitude. Other objections focused on the prize money offered to female competitors, arguing that the considerable monetary awards could be better distributed. When the W Series was announced, veteran driver Pippa Mann asserted, "I strongly believe, in the firmest possible terms, that this money should be spent helping field those same racers in real cars, in real series, in non-segregated competition" (qtd in Hall).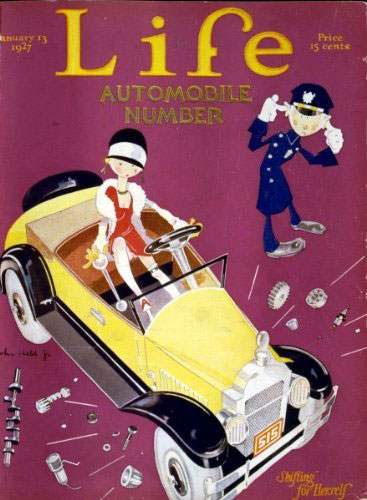 The debate surrounding the W Series echoes that which has accompanied most configurations of female motorsport since Powder Puffs first entered the racing arena. For much of its existence, women's racing has been constructed as a frivolous and inconsequential sideshow, a trivial endeavor, a catwalk of second-rate drivers in pink racing suits. Although women's racing has come into its own in the twenty-first century, it cannot completely escape such long-standing and disparaging associations. It is not surprising, therefore, that many choose to dismiss all-female racing as way to distance themselves from these pervasive and sexist stereotypical representations. Secondly, throughout automotive history, women have been portrayed as inferior drivers. In the early auto age, writes automotive scholar Virginia Scharff, "critics of women drivers […] cited three presumed sources of women's inferiority at the wheel: emotional instability, physical weakness, and intellectual deficiencies" (26). These assumed biological, gender-induced character deficits have carried over into motorsports, where women are considered less able to perform in a competitive field, or, as Pflugfelder writes, are thought of as "something less than a driver" (417). To be female in segregated racing such as the W Series, therefore, carries the stigma of inferior and 'less than.' To prove oneself as legitimate, some contend, it is imperative to compete against men. As Straus asserts, "I didn't become a race car driver to be the 'best woman out there'" (qtd in Gilboy).
W Series organizers and promotors have countered criticism by focusing on the increased possibilities such a series offers for female racers. W Series leaders argue this can be accomplished through the reduction of obstacles that hamper women throughout the tiered racing system, the elimination of individual financial responsibility, and the establishment of programs that encourage women's motorsports involvement at a young age.
Throughout motorsports history, the lack of opportunities for women has greatly limited their participation. A series without men opens up significantly more racing possibilities for female racers. More women racing in high-profile, high-performance events will lead to the normalization of women's motorsport participation. More women on the track will lead to increased media coverage and publicity, bringing the world of motorsports to new, younger, and female audiences. If women's racing becomes normalized, young girls are more likely to develop an interest, and more parents may consider karting – the predominately male entryway into motorsports – for their racing-obsessed daughters.
In a recent interview, Chadwick addresses the criticism often directed at women's racing in general and the W Series in particular. Her repeated success in the W Series has led the media to position Chadwick as a model of women in motorsports, a weight she does not take lightly. As she explained, 'What [the W Series] does is give massive visibility and exposure to women in motorsport, giving us the opportunity to be racing at such a high level. […] Without W Series, there's a handful of drivers that wouldn't have that opportunity. […] And to be completely honest, I think I would have struggled to see my career progress […] without W Series because I think the season's racing helps for sure" (Southwell).
W Series organizer Catherine Bond Muir notes, "Women in motorsport are something of a rarity today, but with W Series as a catalyst, we hope to transform the diversity of the sport—and perhaps even encourage more girls into professions they had not previously considered. That will mean as much to us as helping develop a female Formula 1 world champion" (qtd in Gilboy).
Gilboy, J. (2018a) 'W Series: Everything to Know About the Women-Only Racing Championship', The Drive. 13 Oct.
Hall, S. (2019) '3 reasons we should be paying attention to the W Series', Autoweek, 3 Jul.
Pflugfelder, E. (2009) 'Something less than a driver: toward an understanding of gendered bodies in motorsport', Journal of Sport and Social Issues, 33(4) pp. 411-426.
Scharff, V. (1991). Taking the wheel: women and the coming of the motor age. Albuquerque: University of New Mexico Press.
Southwell, H. (2021). 'Jamie Chadwick Feels the Weight of Representing Women in Motorsport.' The Drive, 23 Oct.
W Series (2020) 'W Series: a game changer.' 6, Feb.
---