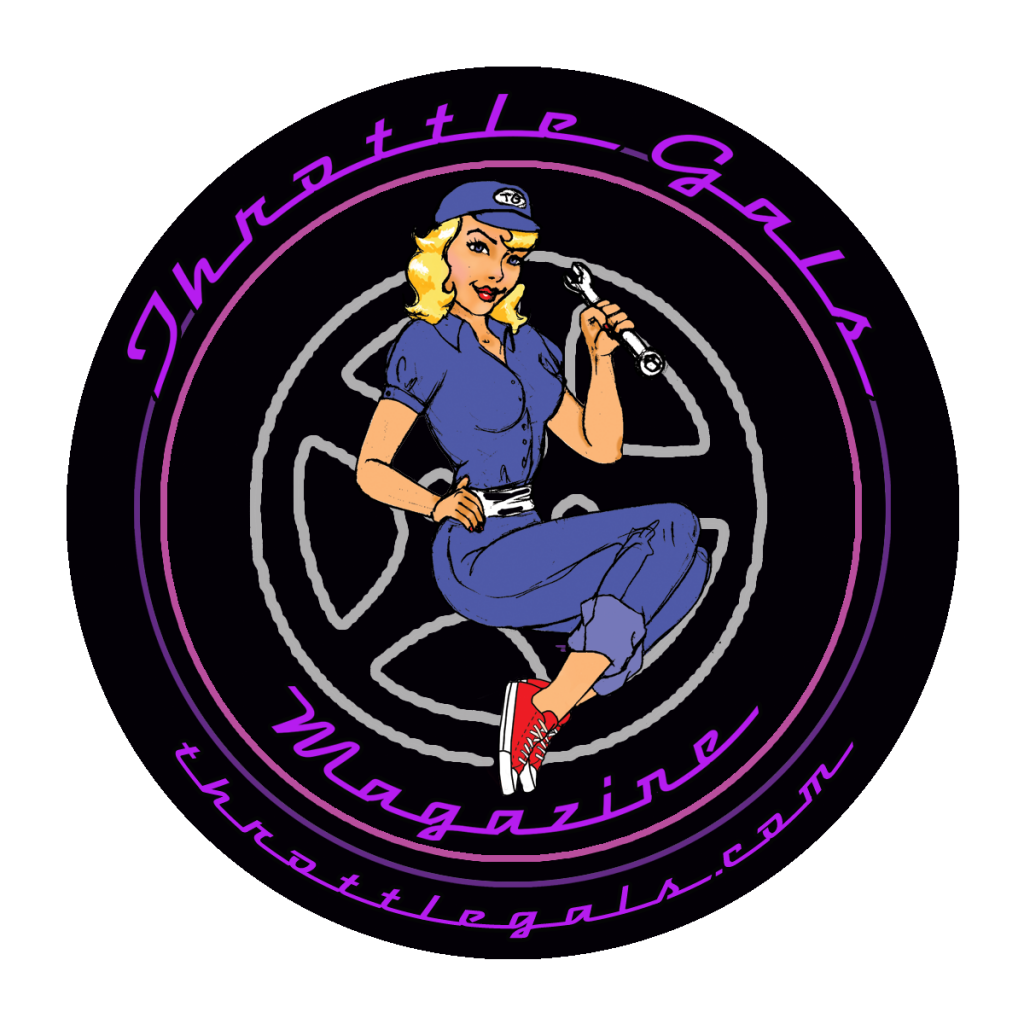 About 10 years ago, while at a local car show, I came across a small display headed by a banner reading "Throttle Gals". Parked next to it was a '59 Chevy Impala, not the pristine and restored version that populates most automotive events, but a barn "find" with the patina of an old, well-worn automobile. As it turned out, both the display and the car were the property of one Doni Langdon, a self-described gear head who had taken on the challenge of producing Throttle Gals – a car magazine for women. Unlike the myriad of automotive magazines on the market at the time, which catered to the male enthusiast, the intended audience of Throttle Gals was women who love to drive, work on, race, and take apart hot rods, vintage cars, street machines, and motorcycles. Langdon believed there was an untapped market of female enthusiasts interested in learning about other women who shared a passion for cars, bikes, trucks – anything with an engine. Unapologetic, the magazine was conceived with a definite female point of view. And unlike the ornamental and objectified women that graced traditional automotive publications, Throttle Gals featured real women – as writers, designers, illustrators, photographers, and the subjects of their own stories. As Langdon noted in an early interview, "These are real women. Everyone you see is with her vehicle — not a model and not someone in her husband's or her boyfriend's ride. It's her pride and joy".
I ran into Langdon nearly ten years later when we appeared as guests together on Autoline After Hours to discuss my newly released book on women and muscle cars. At the time she was recovering from a house fire, which destroyed much of the material for upcoming issues. However, since that time, Throttle Gals has emerged stronger than ever, with a growing list of sponsors, subscribers, and a thriving presence online, at car shows, and automotive events all over the country. Langdon has, in fact, achieved what many believed impossible – she has successfully created, promoted, and sustained a magazine specifically for the female car and motorcycle enthusiast.
Langdon's formula has been simple. She understands that women with an interest in cars and motorcycles are often dismissed or denigrated by the majority of the male car-loving public. Thus she provides content that connects with her female readers – in the form of mechanical advice, car buying tips, automotive news, as well the reporting of automotive events where other female gearheads gather. However, the stories that resonate most with her followers are those focused on women's accomplishments – great and small – in the automotive/motorcycle worlds. As one who had been "kicked down" in the male automotive fraternity, Langdon created the magazine "to empower other women," a sentiment which has appeared in the magazine and the website since the Throttle Gals inception. 
From one Motor City gal to another, I applaud Doni for realizing her dream, and look forward to another 10 plus years of Throttle Gals.
Proxmire, Chrystal A. "Ferndale Grad goes 'Full Throttle' with Motorcycle Magazine for Women." theoaklandpress.com 12 Feb 2010.
Throttle Gals Magazine. throttle gals.com