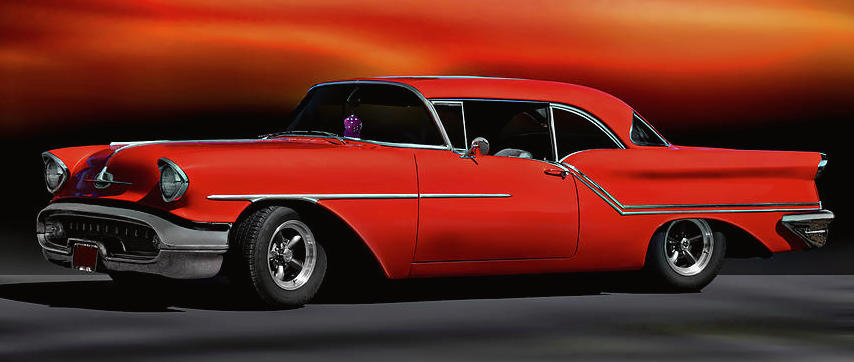 One of the activities that has been put on hold during the COVID pandemic is the road trip. While there are plenty of articles that offer advice on how to manage a safe road vacation, many folks – myself included – have opted to keep our cars mostly parked until driving long distances is considered safe. However, that doesn't keep travel hungry road-trippers from reminiscing about past moving vacations or planning new adventures when restrictions are lifted. A fellow SAH [Society of Automotive Historians] member recently posted a charming recounting of a road trip taken when he was just a toddler. It got me to thinking about my own past road adventures, of which there have been very few. The death of my father while I was a child – and my mother's lack of a driver's license – put family vacations on hold for a number of years. However, the trip we took during the summer before my father's death – in August 1958 – is still very fresh in my mind.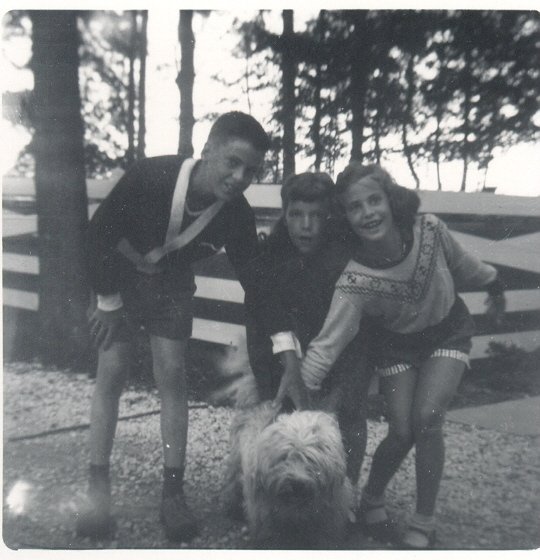 Although our summer vacations had previously consisted of two weeks at a rented cottage in northern Michigan, the decision was made in the summer of 1958 to visit my mother's brother in Dallas, Texas. As there was a reasonable fear that the aging family vehicle was not reliable enough for such a journey, my older, recently married brother offered us his bright red inside-and-out 1957 Oldsmobile Super 88 for the trip. Cars of that era were quite roomy, and the Olds held six of us – 3 adults and 3 children – fairly comfortably. Making the trip were my parents, my mother's father, my 12-year-old brother, my 8-year-old sister, and 9-year old me. My mother and sister spent the entire trip in the back seat; my brother and I took turns sitting between my Camel-smoking father and cigar-smoking grandfather in front. Since these were the days before air conditioning was standard, the open windows provided some relief from the smoky [and hot] interior. But we were kids, and the conditions didn't bother us in the least. I was settled in with a stack of library books [which I read on the way down, and reread on the way back] which kept my mind off any discomfort I might have felt driving down south without air in the month of August.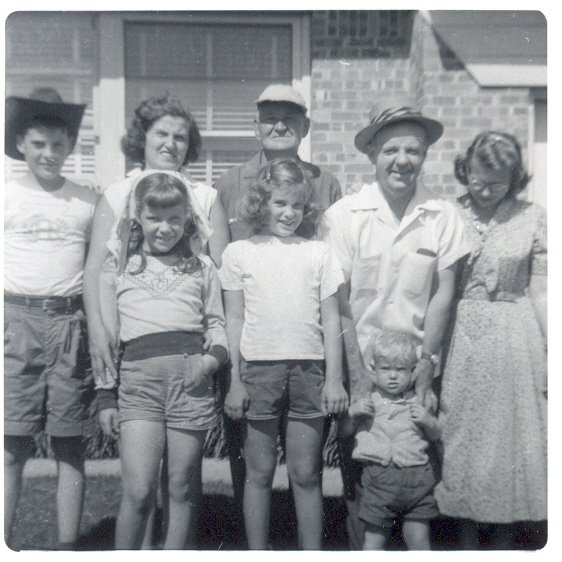 The construction of the Interstate Highway System – approved in 1956 – was just underway; thus our trip to Texas mostly took us on two lane highways and country roads. My father was not one to drive to exhaustion, and since young kids get restless easily, we made stops at various tourist attractions along the way and were at our hotel stop each afternoon by 4PM. As a working-class kid living Detroit, everything on the trip was new to me. I had never eaten in a restaurant [my brother ordered a hamburger at every meal] nor had I ever stayed in a motel. As we travelled further south, the hotels had swimming pools, which, for us city kids, was perhaps the biggest treat of all. We visited Meramec Caverns, a buffalo ranch, and were treated to an Old West rodeo show. My mother collected plates from each rest stop. I tasted my first Dr. Pepper – the unofficial soft drink of the south – and on my uncle's prompting, exclaimed, "frosty, man, frosty!" after taking a sip. The visit with my uncle and his family was pleasant, but it was the trip itself which is ingrained in my memory.
Unfortunately, that was the last road trip we took as a family as my father passed away the following January. Many decades passed before I was to take another vacation by automobile. But I will always remember my brother's shiny red car, the new, strange, and exciting views out the window that car made possible, and my father's sunburned arm, perched on the window's ledge, adeptly holding a cigarette between his browned and sturdy fingers.