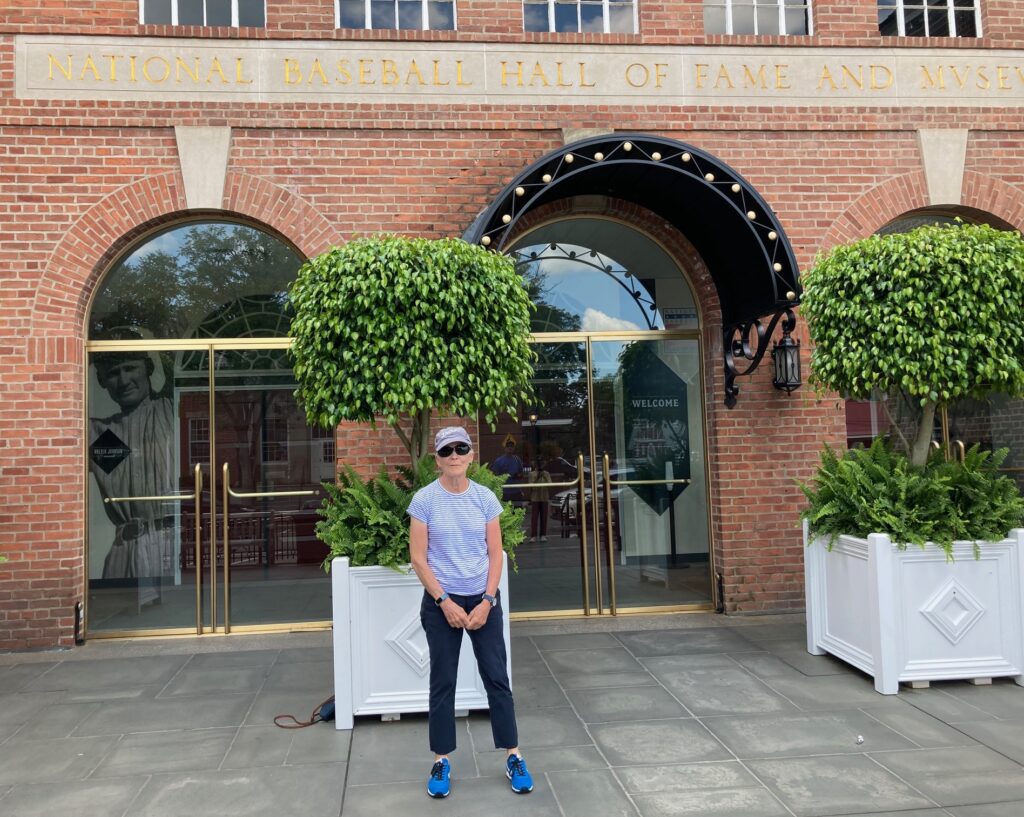 I am not one for fancy vacations; I haven't been out of the country [with the exception of our nearby neighbor Canada] in decades and warm weather escapes are not my thing. When I escape from everyday life for a week or two I am not seeking pricey hotels or gourmet meals; I would rather spend that time going somewhere exciting or new or fun. In my mind, the best type of vacation is the road trip; more specifically, a baseball road trip. One of my favorite pastimes is to visit ballparks in all parts of the country. Since my husband and I have been to every current [and many past] major league ballparks, we had a wonderful time this past summer heading east and stopping at seven minor league parks and the mecca of baseball fans, the National Baseball Museum and Hall of Fame in Cooperstown, New York.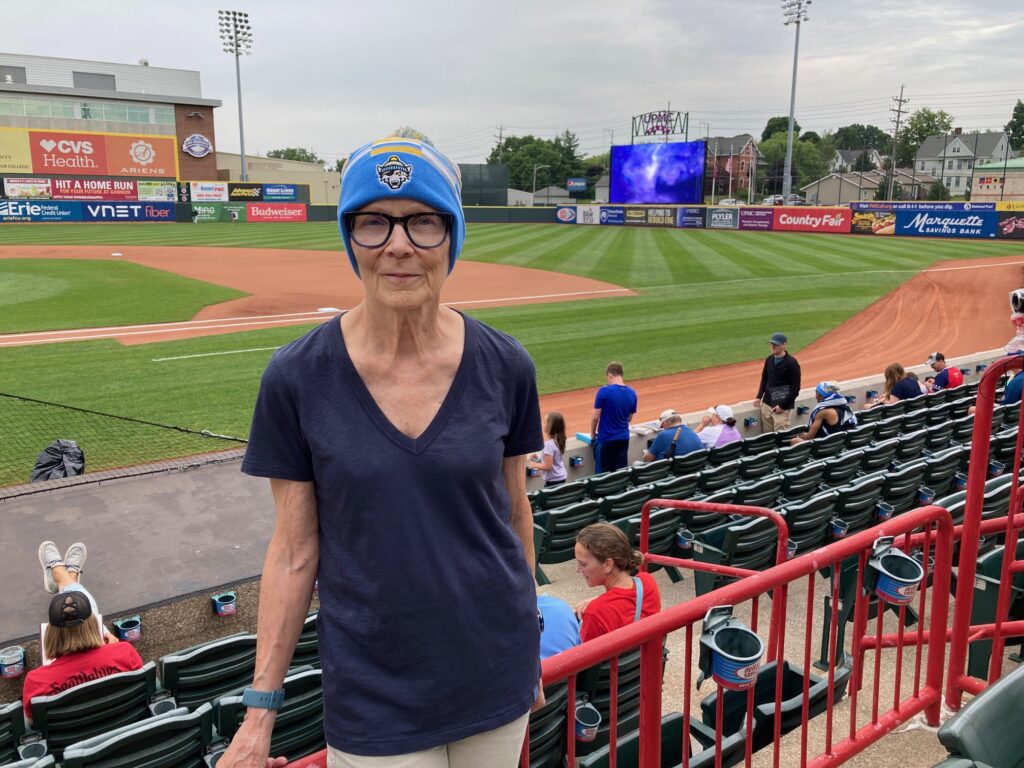 The first stop of our trip was UPMC Park in Erie, Pennsylvania, home of the Erie SeaHawks. As it happened to be 'Christmas in July' night, we received nifty snow hats before the game was rained out. The next day found us at Sahlen Field, home of the Buffalo Bisons. After a day off in Buffalo to visit the Frank Lloyd Wright Martin House – and Niagara Falls – we made our way to Innovative Field, home of the Rochester Red Wings.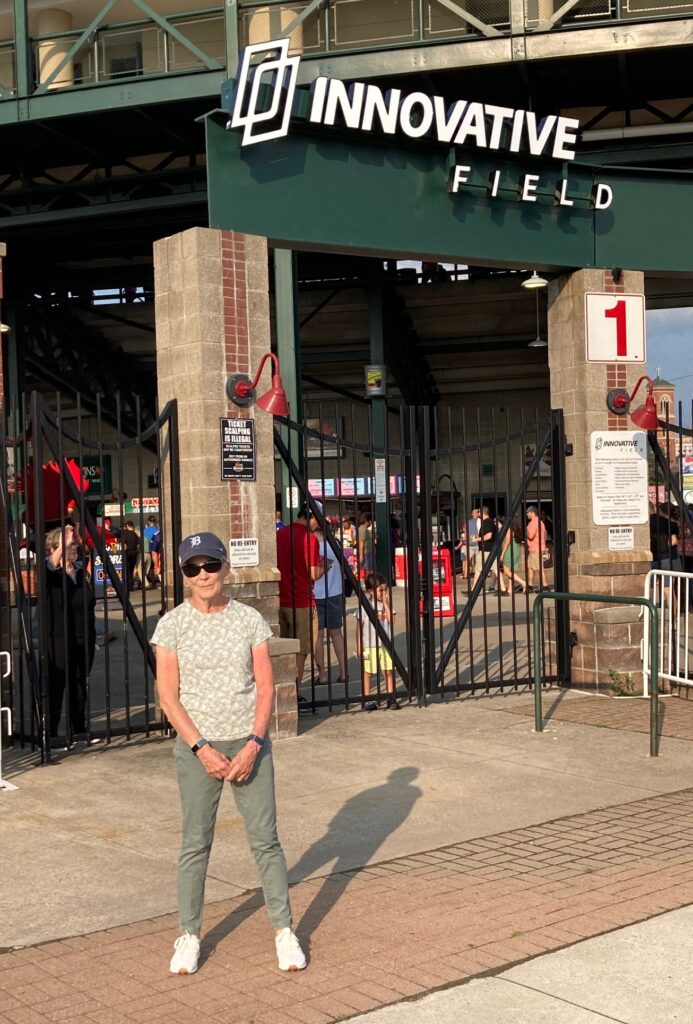 Our next stop was Cooperstown where we spent an immersive day in the National Baseball Museum and Hall of Fame. Our trip continued to the Maribito Stadium in Binghamton, home to the Rumble Ponies, to the Joseph Bruno Stadium to watch the Tri-City Valley Cats, to NBT Bank Stadium, home to the Syracuse Mets, and lastly to Canal Park to cheer on the Akron Rubber Ducks. With the exception of the first day, the weather was perfect and we were treated to some good baseball in minor leagues parks of all descriptions.
Road trips are not only about the destinations, but also the interesting and often fascination regional attractions along the way. In Rochester we stopped at the Eastman Photography Museum and Susan B. Anthony House. In Binghamton we took a tour of the Phelps Museum and rode on one of the many public carousels in the surrounding area. [Binghamton, as it turns out, is the country's carousel capital. Who knew?] We went a little out of our way to Saratoga Springs to visit its impressive car museum; the Schuyler Museum and USS Slater destroyer [as well as Gannon's Ice Cream Shoppe] were part of our Syracuse stop. While these attractions would hardly make anyone's Top Ten list, they offer fascinating insights into an area, its history, and its people. And they are the kind of places places – a little quirky, so fun and so interesting – you can only come across on a road trip. The trip was made in our new 2023 VW GTI which was an enjoyable way to travel down small town roads as well as speedier highways. When the mood struck us we opened the sunroof and took in the summer sunlight bouncing off our heads. It was a great trip – good baseball, interesting attractions, and a great way for my husband I to spend some time together on the road to – and from – Cooperstown.