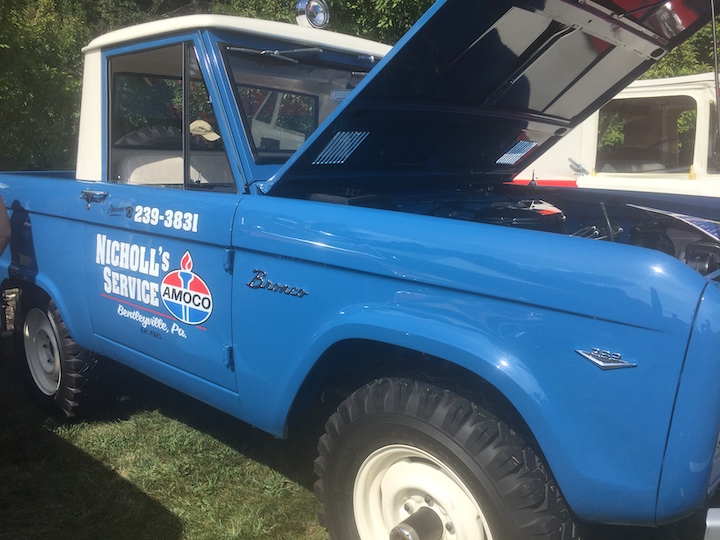 The big annual car event in the metropolitan Detroit area is the Woodward Dream Cruise. The cruise originated in 1995 as an effort to raise funds for a local children's soccer field. While the initial expectation was 30,000 spectators, the cruise exceeded expectations, drawing over 250,000 its first year. It has grown exponentially ever since, now drawing over 40,000 cars and 1.5 million visitors.
Although the cruise is technically a one-day event, folks line Woodward Avenue in folding chairs every evening the week prior to view the bumper to bumper parade of cars from the 1950s and 1960s. My husband and I were part of that parade Friday night, but opted to be spectators on Saturday.
The Woodward Dream Cruise is not only a parade of cars, but also a collection of car shows along its 16-mile loop. One of the newest additions was a Ford Bronco show. Folks brought their vintage Broncos from all over the country; some were 'survivors,' while others had been modified to the owner's specifications. The Bronco has become popular with Millennials; it was nice to see younger people involved in the hobby. There were also many female owners in the group. As I have been contemplating a project focused on female Jeep owners, perhaps it would be worthwhile to expand it to women who own any type of off road vehicle, including the Ford Bronco.
Are you a woman with a Jeep or off-road vehicle? Why did you choose this particular type of automobile? You are welcome to share your experiences in the comments section.