On a road trip to visit family in Milwaukee and Minnesota this summer, a stop was made at the Wisconsin Automobile Museum in Hartford, just northwest of Milwaukee. First opened in 1986, the museum is housed in the former Libby's cannery, repurposed by the Kissel family to display a large collection of cars and automotive artifacts. Very much a museum of 'place,' the Wisconsin Automobile Museum devotes much of its space to auto manufacturers and automotive activities with significant histories in the state. The first floor is devoted primarily to automobiles manufactured in Wisconsin, specifically Nash, AMC, and Kissel. The second floor holds the Southeastern Wisconsin Short Track Hall of Fame, which commemorates the history of regional racing in Wisconsin. The second floor also include newer models from a variety of manufacturers, as well as a working locomotive taken out on special occasions. All of the cars in the museum were either donated or are on loan.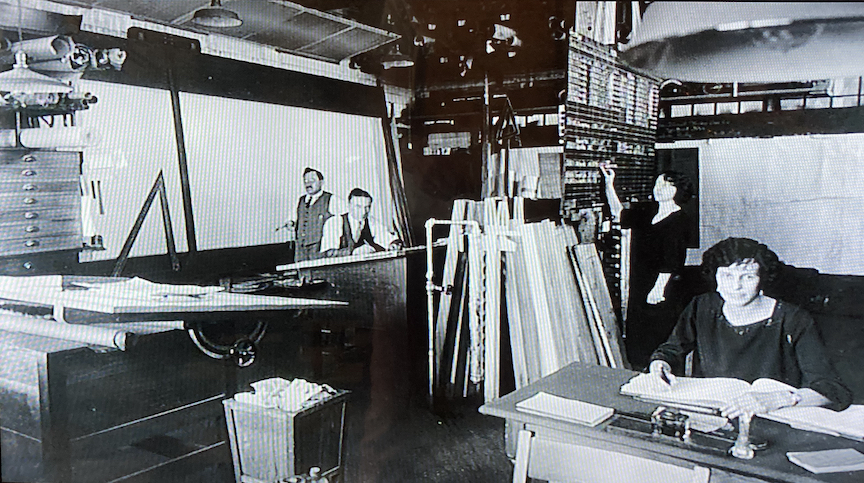 As might be expected in a museum with significant Kissel family influence, the Kissel Motor Car Company takes center stage. The company was founded by Louis Kissel and his sons in 1903. During the early auto age, the high-quality, custom built Kissel cars 'were known to the elites of society from coast to coast' (Savage). Besides hand-crafted automobiles, Kissel also manufactured trucks, fire trucks, cabs, and hearses until operations ceased in 1931. Of the 27,000 Kissel automobiles produced, fewer than 150 are known to exist today, of which 27 are on exhibit in the museum. While Kissel, like other automotive manufacturers of the time, was a very male dominated enterprise, there are a few cars on display that have interesting if not significant female narratives.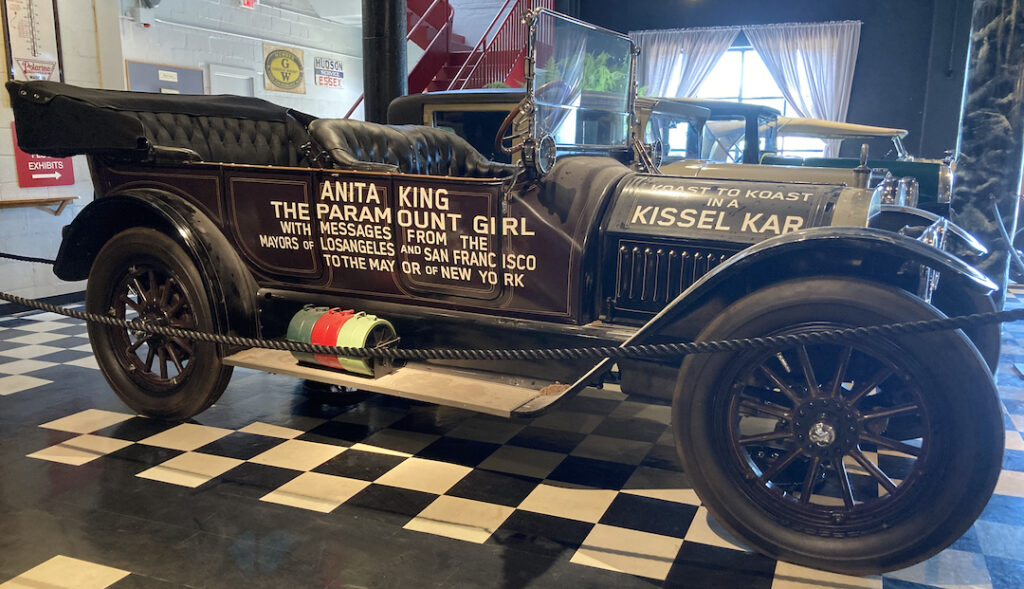 Silent movie actress Anita King was the first woman on record to drive a touring vehicle solo across the country. She did so in a 1904 Kissel Kar, which is now parked on the first floor of the Wisconsin museum. Referred to as 'The Paramount Girl' in news outlets of the day, King took 48 days to make the trip, arriving jubilantly into New York's Times Square on October 19, 1915. Of all the Kissel cars produced, perhaps the most famous model was the two passenger Speedster, nicknamed the 'Gold Bug.' This bright yellow automobile was a favorite among celebrities, including Amelia Earhart, who, as noted in a collection of news clippings on display, drove the 'Yellow Peril' from California to Boston in 1923. Other Kissel cars with female connections on exhibit include a 1923 car owned by 'a married woman who paid cash,' [and kept it until 1961], as well as a 1914 touring car named 'Annie' after a previous owner.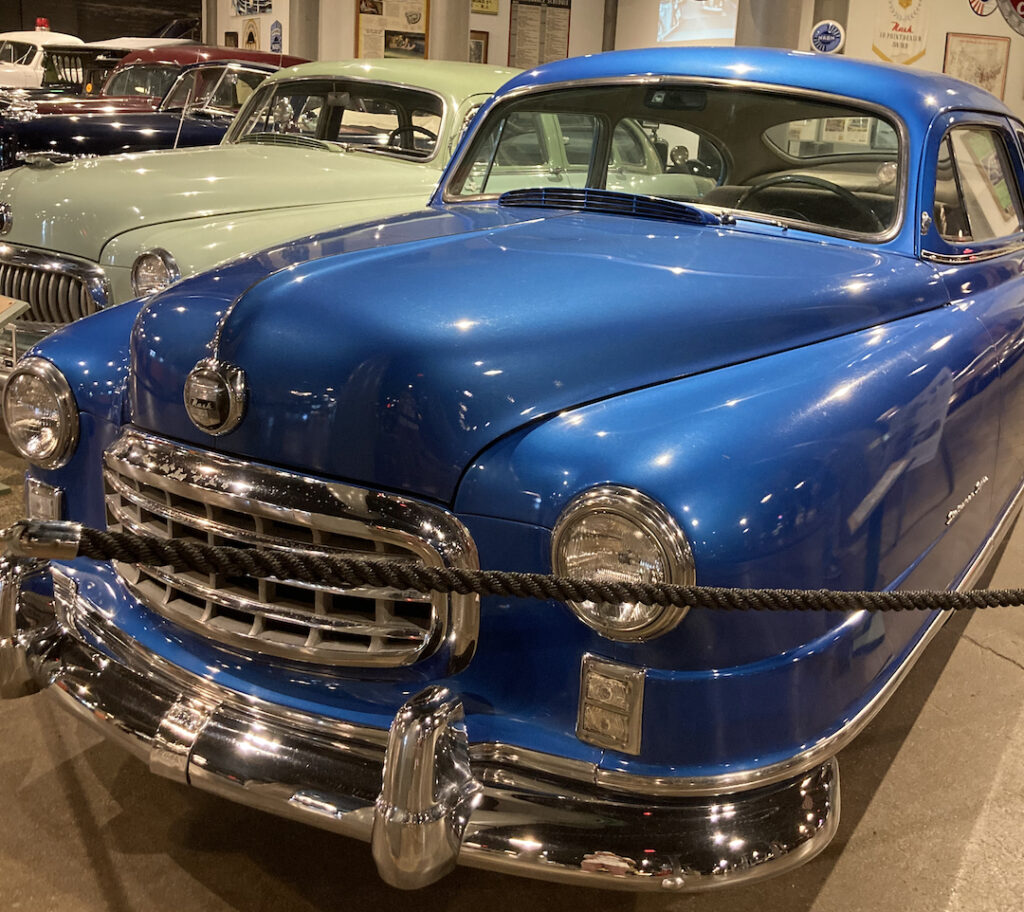 Nash also got its start in Wisconsin when the Thomas B. Jeffery Company was purchased by Charles Nash in 1916. One of the featured cars in the Nash collection is a bright blue 1950 model. Its claim to fame is that it was purchased by a woman with intention of learning to drive. Unfortunately, the owner never got behind the wheel; the Nash now sits at the museum with 61 original miles on the odometer.
While the museum makes an effort to feature automobiles driven or owned by women, perhaps the most noteworthy female automotive references can be found in photographs as well as promotional material intertwined with the cars on display. If one stops to look at the video of Kissel history, an old photograph of the company offices reveals two women performing administrative work. Original artwork for the 'Kissel Kar' calls upon illustrations of elegantly dressed women to convey style, luxury, and class.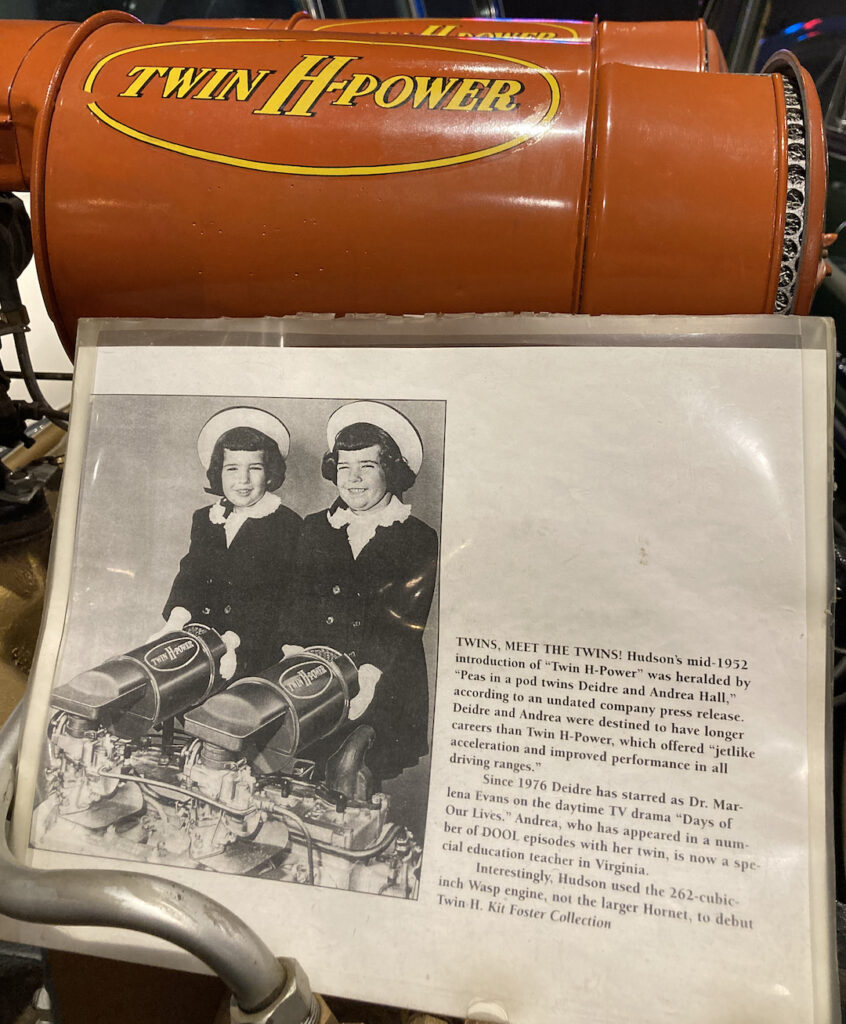 Promotional postcards used photographs of winsome women with accompanying lines such as 'They are good to look at' to entice potential 1913 Kissel buyers. Wartime advertisements sponsored by Nash focus on women who have contributed to the war effort as members of the Army Nurse Corps or as brave women waiting for a loved one's return. Post war advertising features women as Nash consumers, test driving automobiles and speaking with car dealers. Other press includes an article on the real life twins whose images promoted the Hudson 'Twin-H-Power' engine. And while the Short Track display does not feature any women drivers, a few future female racers can be found in a 2019 photo of the Young Racers Car Show.
As might be expected in museums devoted to a historically masculine enterprise as the automobile, women's participation and influence in automotive history and culture is often hidden. However, as I have discovered in many of my visits, women do have a presence in automotive museums if one makes the effort to look for them.