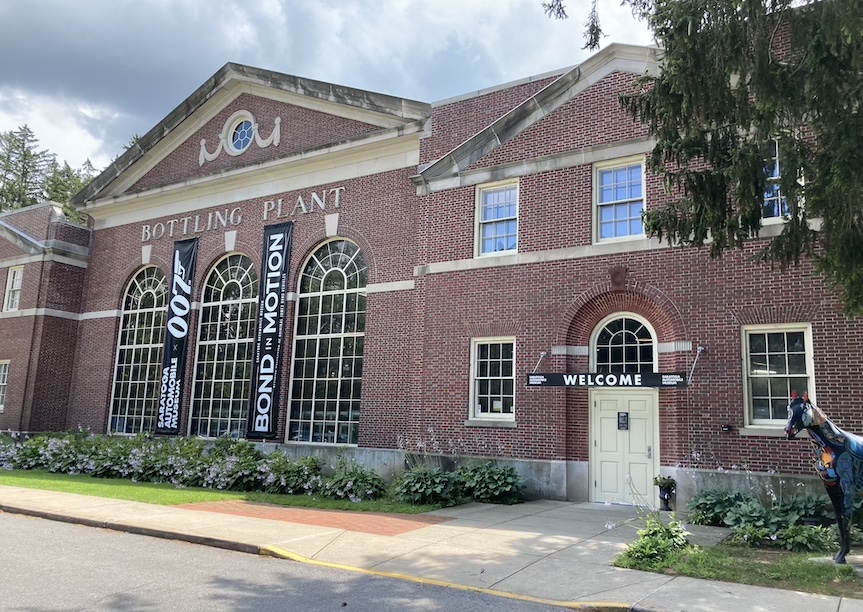 A road trip vacation focusing on minor league ballparks in the northeastern United States brought me to an auto museum nested in an out-of-the-way place I might have never visited otherwise. The Saratoga Automobile Museum is located within the beautiful 2,500 acre Saratoga Springs State Park. Often referred to as 'the Queen of the Spas,' Saratoga Springs was a frequent destination for those seeking the health benefits of its mineral springs. Fittingly, the museum is housed in a 1935 neoclassical building that began its life as a health spa after which it was converted to a bottling plant before it was reformatted to hold an impressive collection of cars. The museum covers two floors of the building – the first floor is reserved for special exhibitions; the second holds two permanent collections focusing on New York's role in the automobile industry, motor racing, and car culture.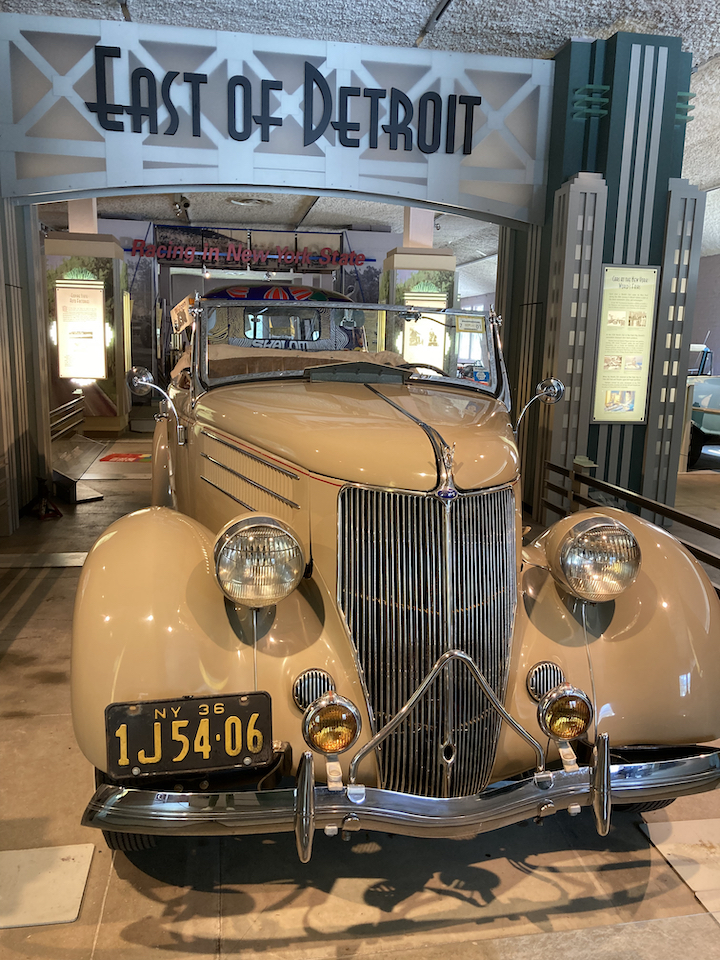 As I have discovered while working on this project, auto museums centered in 'place' [as opposed to manufacturer] are very much reflective of a particular automotive culture. The Saratoga Museum is no exception. The exhibit 'East of Detroit' – which takes up half of the museum's second floor, is a little bit of a snarky look at New York's role in the early auto industry. Once home to over 100 automobile manufacturers, NY automakers of the time created hand built machines that – in contrast to Ford's mass produced Model T – were elegant, stylish, and exuded class. The exhibit focuses on the accomplishments of a few notable NY car makers, including Pierce-Arrow of Buffalo, Franklin of Syracuse, and Lozier, manufactured in Plattsburgh.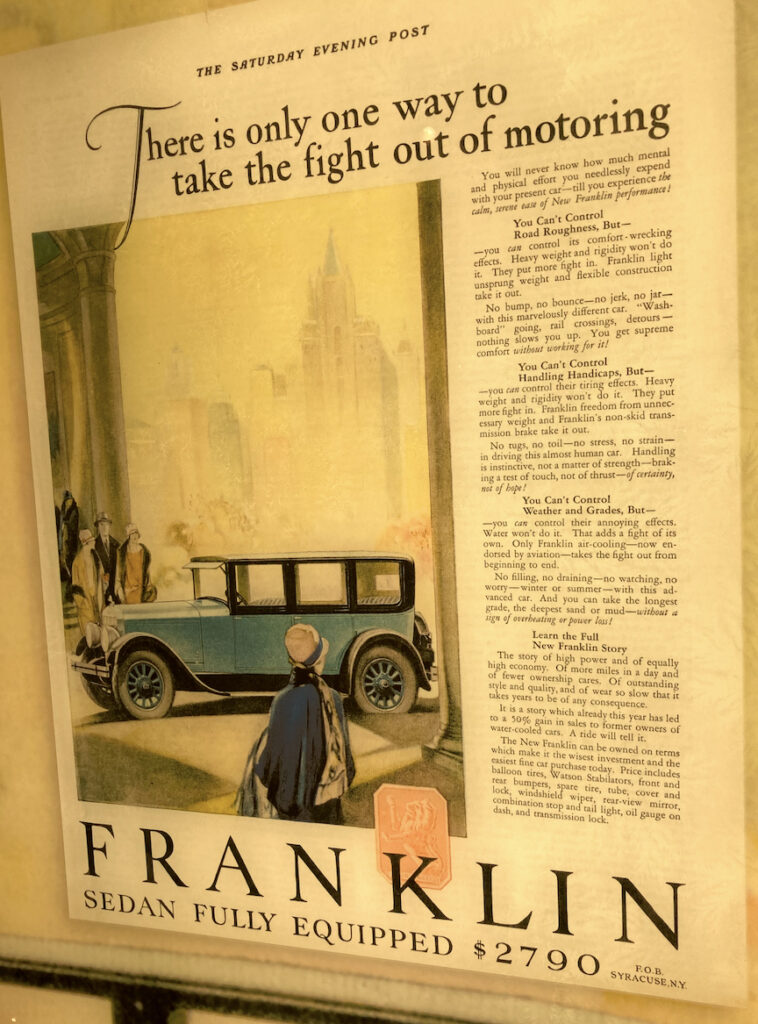 As the New York automobile industry suffered upon the rise of mass-production, the area does not have a history of women as factory workers or consumers as do locations in southeastern Michigan and the surrounding auto centric states. Thus the only reference to women in the exhibit is in the advertising, where high society women are called upon to lend an aura of class, elegance, and refinement to the automobiles they adorn. There is a certain sense of elitism in the exhibit; i.e. New York got out of auto manufacturing before the dirty business of mass-production took over, becoming instead, a major importer of European-made cars. In fact, the museum has a very 'European' bent; most of the non-NY manufactured cars in the building are of non American origin.
The 'Racing in New York State' exhibit, which occupies the other half of the second story, expounds on the history of auto racing in New York state, which dates back to 1896. Cars of note in New York's motorsport past and present are on display accompanied by information about the numerous races, drivers, cars, and innovations with deep ties to the state. In terms of women, New York stakes claim to drag racing legend Shirley 'Cha Cha' Muldowney, who got her start on the streets of Schenectady. The history of Watkins Glen, a sleepy town that emerged as an epicenter of road racing in the United States, holds a place of prominence in the exhibit.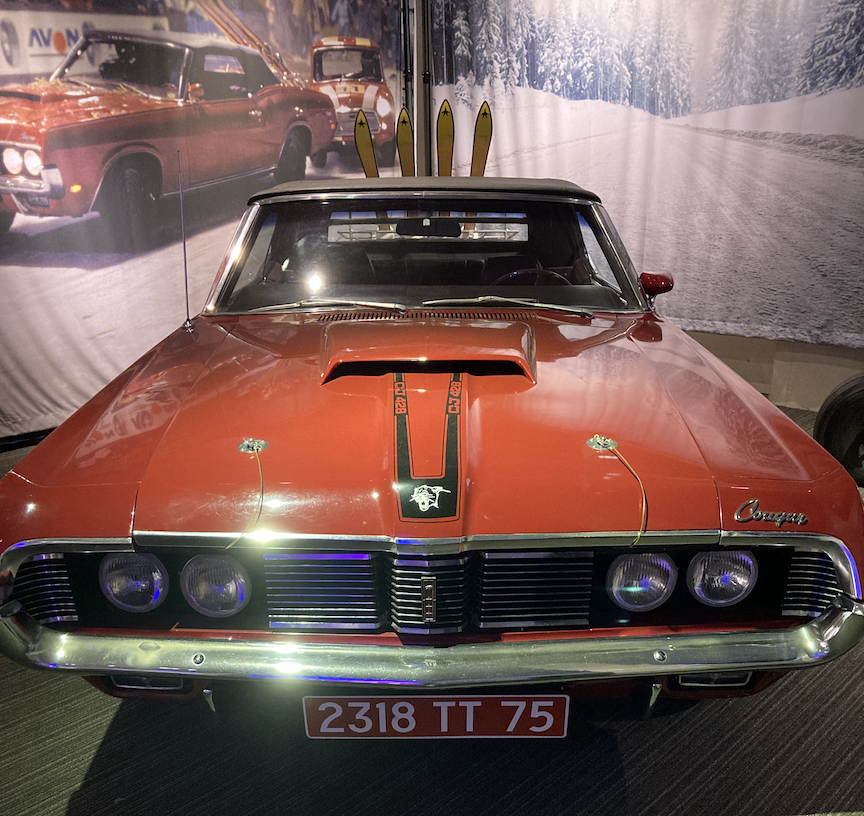 The special exhibit on the first floor was devoted to the cars of James Bond films. Women's relationship to the various automobiles in these locations included the predictable as well as surprising. As might be expected, the majority of featured cars served as vehicles which aided Bond in the rescue of women. In Casino Royale, for example, Bond relies on his 2006 Aston Martin DBS to give chase when Vester Lynd is kidnapped. Also included in the 1997 BMW 750LI display is a reference to the automobile's onboard assistant which was given a female voice so that 'Bond might pay more attention.' Perhaps the most surprising inclusion in the collection of Bond film cars was the 1969 Mercury Cougar XR-7, owned and driven in On Her Majesty's Secret Service by Bond's wife Tracy Draco. In perhaps a nod to 1960s feminism, Draco 'shows off her driving skills along treacherous, icy mountain roads' as she helps Bond escape Blofeld's henchmen. In a film chronology that often relies upon the automobile to reflect Bond's daring, inventiveness, aggressiveness, and masculinity, in which women serve primarily as an impetus for the car's use, it was somewhat striking to see the Cougar featured so prominently in the first floor display.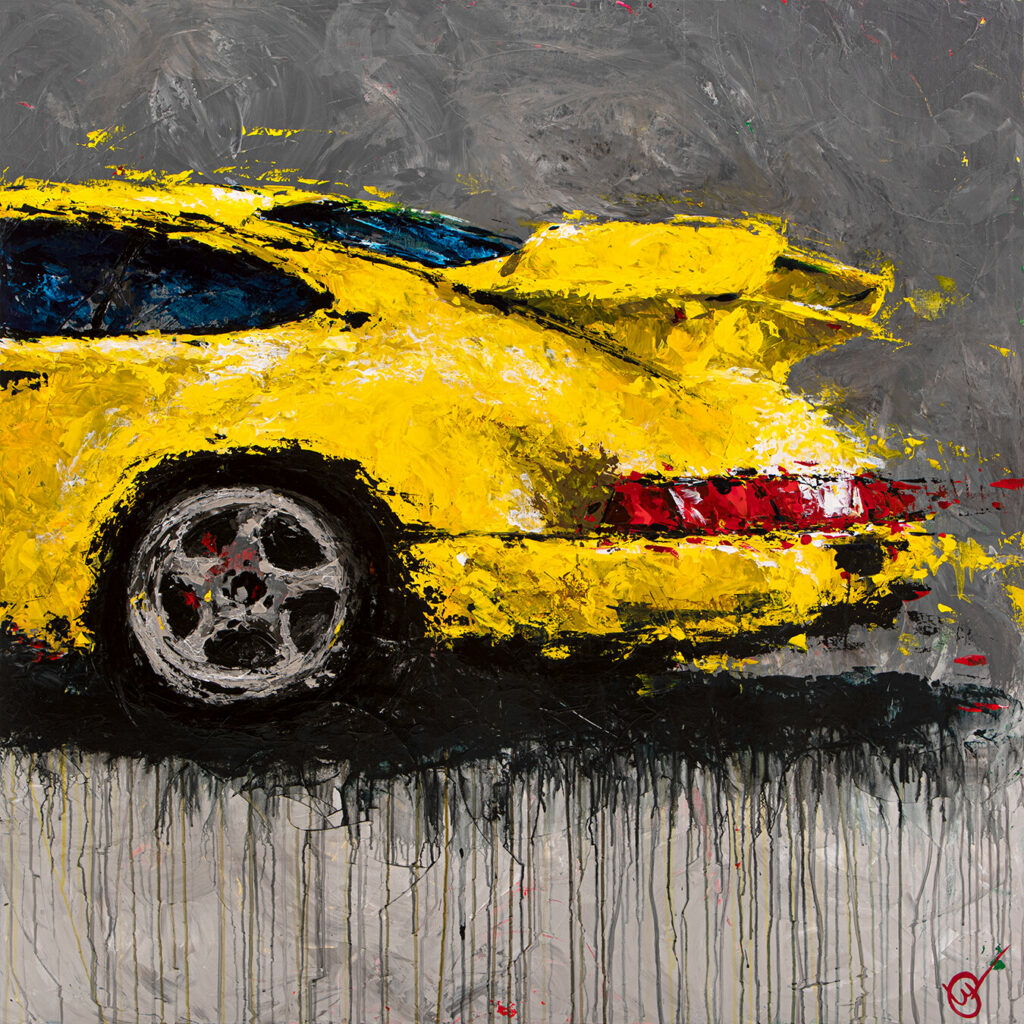 Just as I was leaving the museum, disappointed but not surprised in the lack of female representation, I noticed an automotive art exhibit in one of the corridors. The artist, Lyn Hiner, is an internationally recognized palette knife painter. Her auto themed work 'attempts to capture the essence of fine cars on canvass'. Upon doing a little research, I discovered that Hiner is not only a painter of automobiles but is a bonafide car enthusiast with a special fascination for Porsches. As Hiner wrote of one of her paintings, 'I can hear the motor as it crests the road, smell the familiar scent of leather wrapped seats and distinct oil and gas.' More than an exhibit of intriguing automotive art, the collection of Hiner paintings suggest that women can, in fact, have a relationship with the car that goes beyond stereotypical associations of practicality and reliability. Hiner has a visceral connection to cars which is very much reflected in her work. As it turns out, the acting executive director and director of events and programs at the Saratoga Auto Museum is female and, I suspect, had some influence over the inclusion of Hiner's work. While it can be difficult to alter the automotive inventory of a museum that depends on [mostly male] donations, Hiner's engaging automotive art provides a unique opportunity to view women not just as symbols of elegance and class, but as auto enthusiasts in their own right as well.