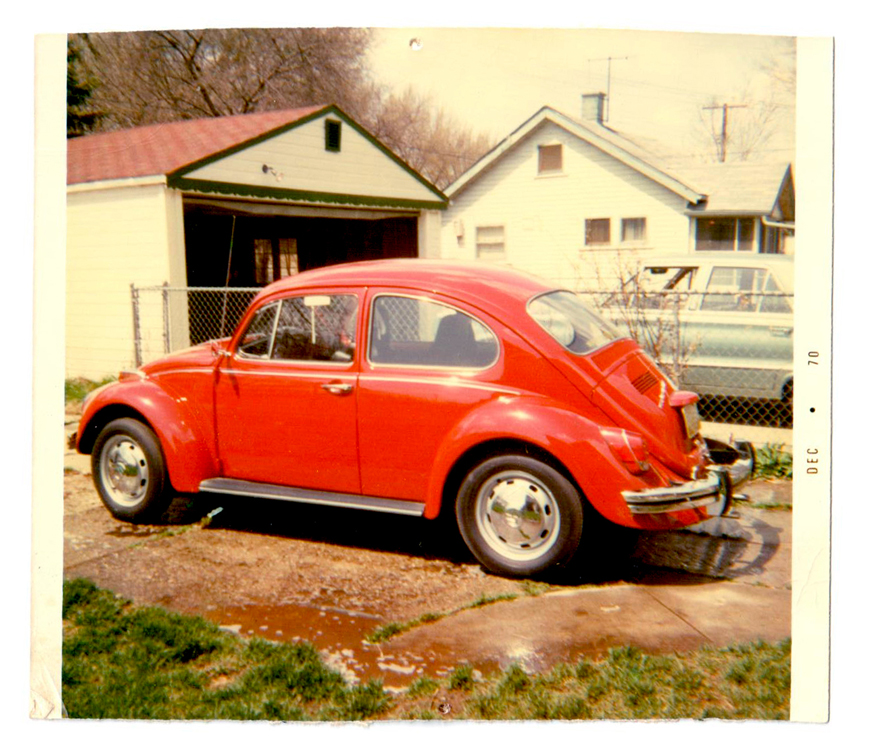 During the Michigan COVID-19 lockdown of 2020, with auto shows canceled and motor racing put on hold, auto journalists in the state often had little news to write about. When faced with such a predicament, many turned to their own car experiences for inspiration. While looking through a few online magazines on my auto feed recently, I discovered that one of the more popular features during this crazy time is "my first car" stories. Online automotive sites such as Hemmings and Motor Trend have collected first car tales of their respective staffers. The car stories found on these sites are entertaining, introspective, informative, and nostalgic. They tell of junkers purchased with meager paychecks, clunkers handed down by parents and grandparents, and for those without cars, tales of travel on subways, the school bus, and family cars borrowed from mom and dad. The stories know no gender; while the majority of auto writers represented are male, there are a few from female staff members as well. Motor Trend's Alisa Priddle tells of the 1970 Chevy Impala left to her by her grandfather after his passing. As Priddle noted, "I will always wax nostalgic about the IMP-ah-la [as pronounced by her Finnish grandparents] with its 350-cubic-inch, 250-hp V-8 and three-speed transmission that I almost always drove barefoot on my way to teach swimming at the local beach; great summer job and great memories from my high school days." Monica Gonderman, also at Motor Trend, still owns the 1999 Chevy S-10 she purchased as a sophomore in high school soon after receiving her driver's license. Over the years, Gonderman spent many hours incorporating modifications – lowered, air-bagged, a custom flame paint job, full tweed interior and bed – to make the vehicle her own.
In my various women-car projects, those I interviewed often had similar stories of cars from the past. These vehicles served as important touchstones in their lives; not only were they crucial means of transportation, but also represented self-sufficiency, hard work, autonomy, and freedom to the women who drove them. As for my own auto story, I grew up in Detroit without a car, as my widowed mother never learned to drive. As she was forced to rely on public transportation or the generosity of family and friends to get where she needed to go, I learned early on the importance of the automobile to women's mobility – both figuratively and literally.
When my older brother came of driving age, the first of a series of "family cars" was purchased, shared by my younger sister and I when we turned 16. I learned to drive on a 1960 4-on-the-floor light green Corvair. I spent many an evening with my other brother – a Detroit policeman – driving round and around a local high school parking lot learning to shift gears. In order to purchase a car in my own name, I waited until my 21st birthday to take delivery of a brand new 1970 Volkswagen Beetle. The red bug came with two options – a radio and a crank sunroof [best sunroof ever] – and cost a whopping $2293 out the door. That car saw me through my last years of college at Wayne State University in Detroit, my brief 2 year marriage to my college sweetheart, the years that followed in which I was divorced, broke and trying to make my way in the world, and my first real job. With a heater that never worked, and an undercarriage that was rusting away [typical for bugs of the time] I held onto the car for seven years until it was totaled while parked in front of my apartment building. I went on, of course, to own a variety of other vehicles – some better than others – but that first car, paid with the money I earned while a college student, with me for some of the highest and lowest points of my young life – will always be the vehicle I remember most.
The prevailing assumption regarding women's car use suggests the female motorist views the automobile as a practical necessity, a means to get from point A to point B safely, efficiently, and reliably. However, in my various research projects, I have discovered that to a great number of women, a car from the past can contain special meanings that go far beyond its function as transportation. To these women drivers, whether 30 or 80, a first car can serve as a touchstone, a container of memories, and an important reminder of who she once was, and who was to become.
Editors of Motor Trend. "Throwin' it Back: What Motor Trend Editors Drove in High School." Motortrend.com 10 Apr 2020.
McCourt, Mark. "My First Car: Hemmings Editorial Staff Share Motoring Memories." Hemmings.com 9 Apr 2020.