I've been writing about the relationship between women in cars since first discovering the topic in graduate school nearly 15 years ago. Since that time I've addressed the woman-car connection in a variety of contexts. Some of my work focuses on women who participate in car cultures associated with the male driver, including muscle cars, pickup trucks, chick cars, and motorsports. Other projects speak to the representation of women's connection to cars in popular culture locations such as film, music, and children's toys. While literature on women's automotive history and participation has increased since I first embarked on the topic, it tends to fall into two camps. The first is a critique of how auto manufacturers and marketers have traditionally erected obstacles to women's full engagement with automobiles, and the second is the focus on exceptional women in automotive – women who have successfully challenged barriers to become successful in venues such the auto industry and motorsports.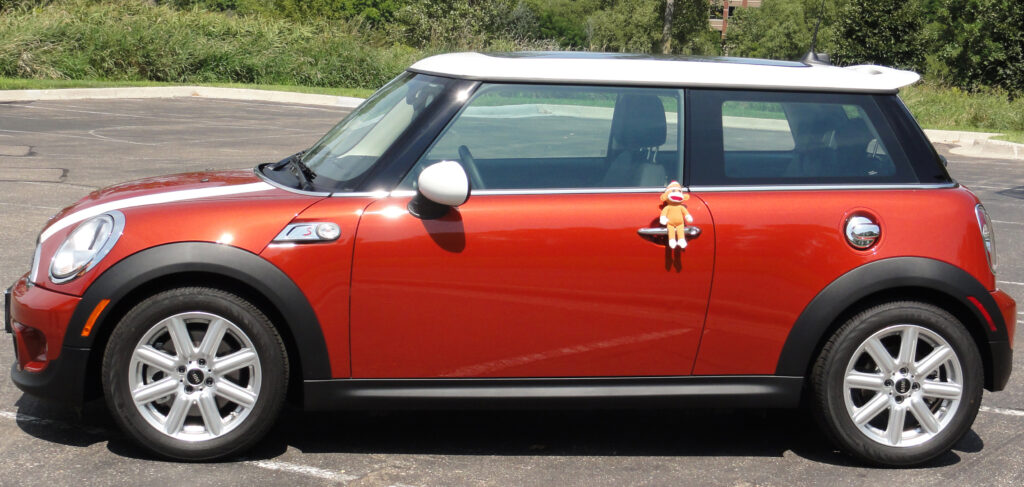 In my own work, I have focused primarily on ordinary women – in popular culture as well as real life – in order to uncover the complicated, productive, positive, as well as empowering aspects of women's relationship to cars. In each of these contexts, I attempt to reveal the potential of the automobile to enrich women's lives. Although I often address the barriers to women's participation in various car cultures, the major focus is on how women successfully negotiate membership in male dominated automotive spaces not to become famous, but rather to become stronger, more confident, and more powerful versions of themselves. In popular culture settings, I try to examine how cars hold special meanings for women that differ from those found in dominant male narratives. My goal in each of these projects is to give the woman driver a voice that has historically been silenced.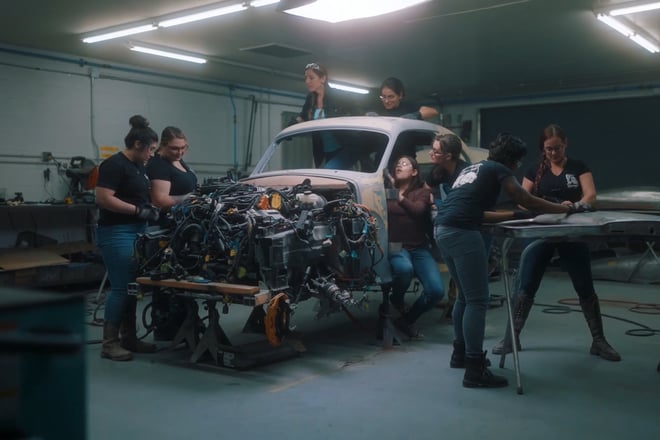 During this past week I came across an article in Advertising Age developed from an interview with Janique Helson, head of brand marketing at Volvo Car USA. As the article points out, Helson 'has made combatting sexism in the automotive industry a tenant of Volvo's marketing strategy.' One of the ways this has been accomplished is through the unique female-friendly messaging that has made its way into Volvo advertising and promotional material since Helson took the helm in 2020. Some of these efforts include creating safety messaging that is more emotional, making a connection between feeling safe to the ability to endure challenges. Another is a collaboration with Girl Gang Garage as a means to 'elevate, encourage, and champion women's entry and advancement within the automotive and skilled trade industries.' However, what was most interesting to me was a video created by Volvo last year for International Women's Day. The recording features snippets of conversations with 26 female Volvo owners discussing the connections they have with their cars. The diverse group of women talk about the car's ability to strengthen relationship with family members; the pride in owning something so strong and beautiful, how the car contributes to a woman's personality and identity; how owning a Volvo can lead to a safer and cleaner environment for future generations; the 'specialness' of driving a vintage Volvo; how Volvo makes mothers and caretakers feel more safe; the car as an intimate space; and over a dozen other powerful vignettes that demonstrate the significance of cars to women's lives. As Helson notes, 'these women have this massive love for cars and the way they talk about it is very different than how men talk about their love for cars.'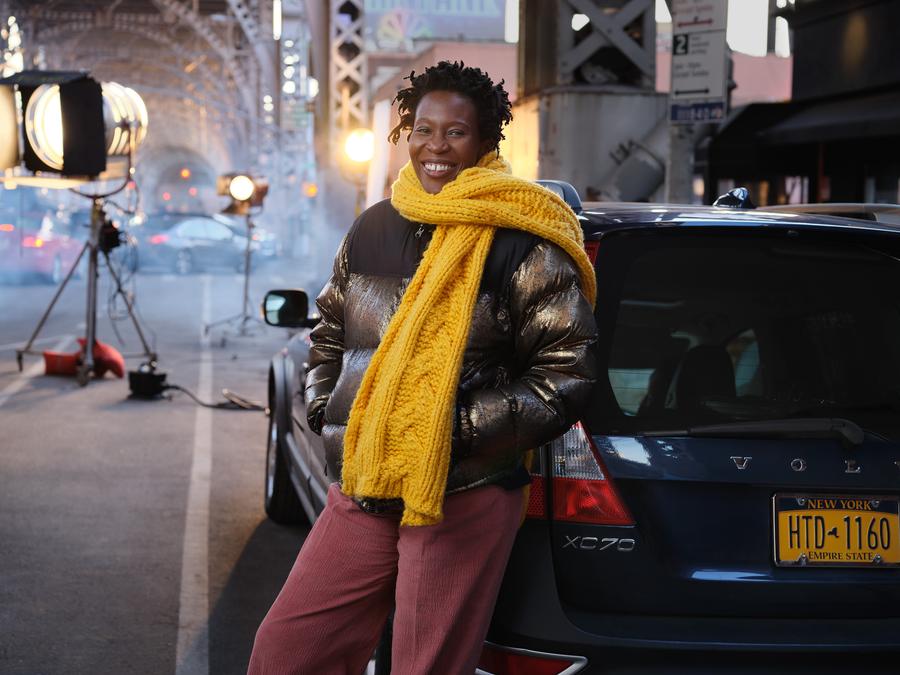 As few in academia write about women and cars as a relationship that is both positive and empowering, I often feel as though I am working in a vacuum. The work Helson has overseen since her appointment as brand marketing head in many ways serves as a legitimization of my own. [On another note, it also emphasizes the importance of having a woman in a position of power within an auto company]. Although Helson operates on a much grander scale and is therefore capable of a much greater reach and influence, we are in agreement regarding the importance of providing women drivers with a platform. As Helson asserts, 'obviously we need more women working in automotive, but we also need to put women's stories at the front and center of how they feel about cars and how they feel about driving.' I am grateful to Janique Helson for the impetus to continue my own exploration of women's relationship to cars.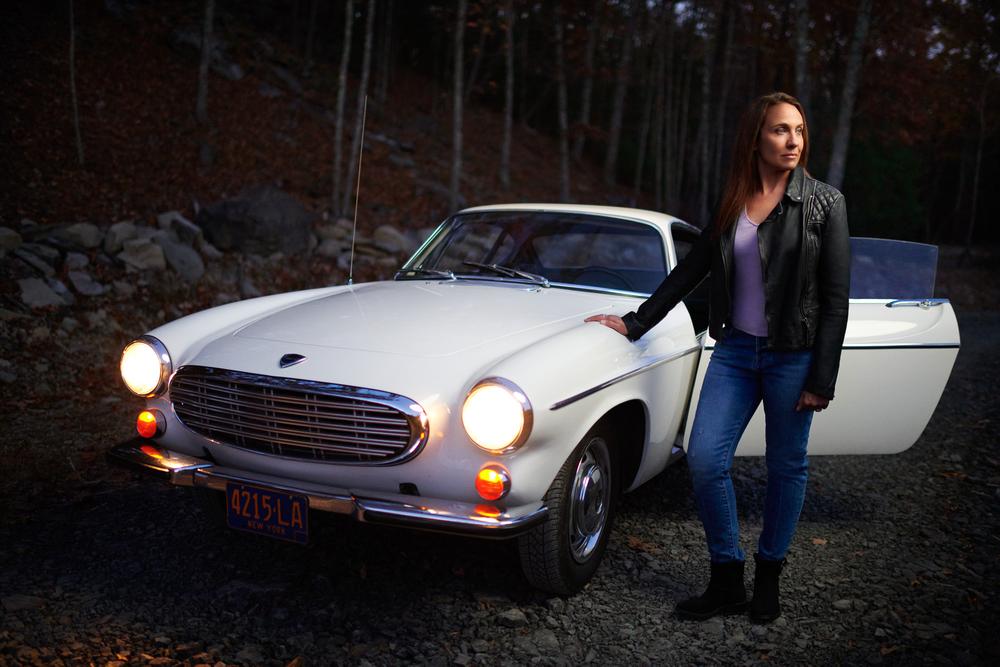 Schultz, E.J. "Volvo's Marketing Head on Fixing Female Representation in Auto Ads." Advertising Age. 3 May 2023.