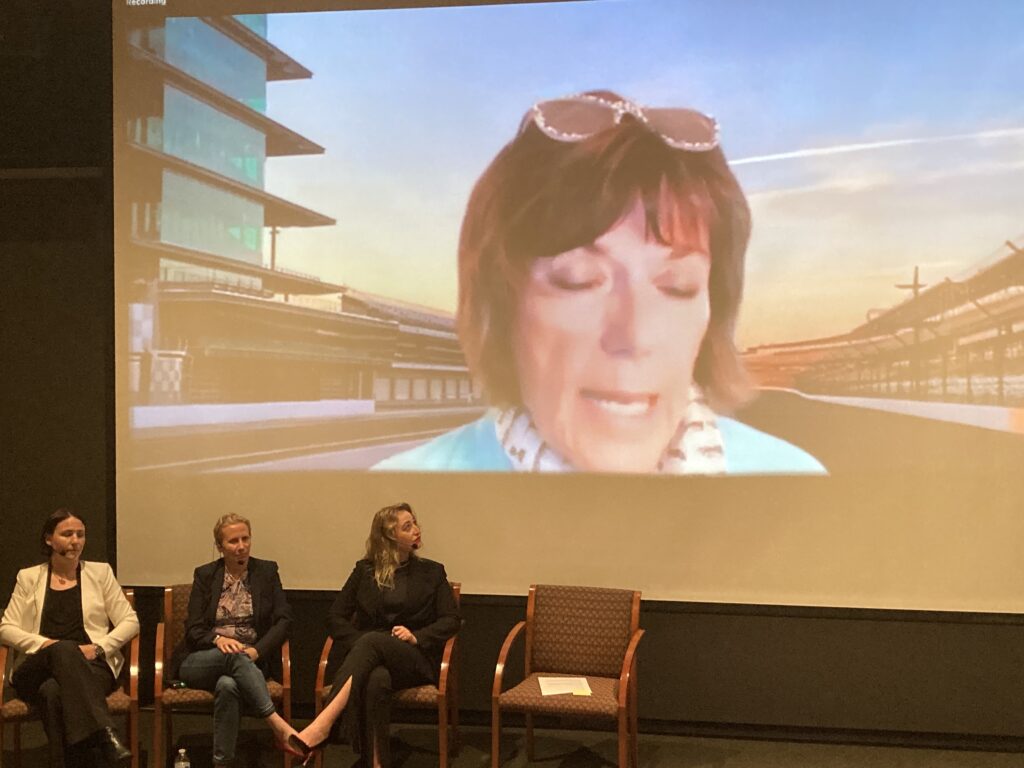 On June 1, 2022 I had the pleasure of attending the "Racing at the Automotive Hall of Fame: Barrier Breakers" event. In attendance was a sold out crowd of [mostly] women connected to motorsports or the automotive industry in some capacity. I was particularly impressed with how many young professionals were in the audience, which speaks well to the future of women in automotive in general and motorsports in particular.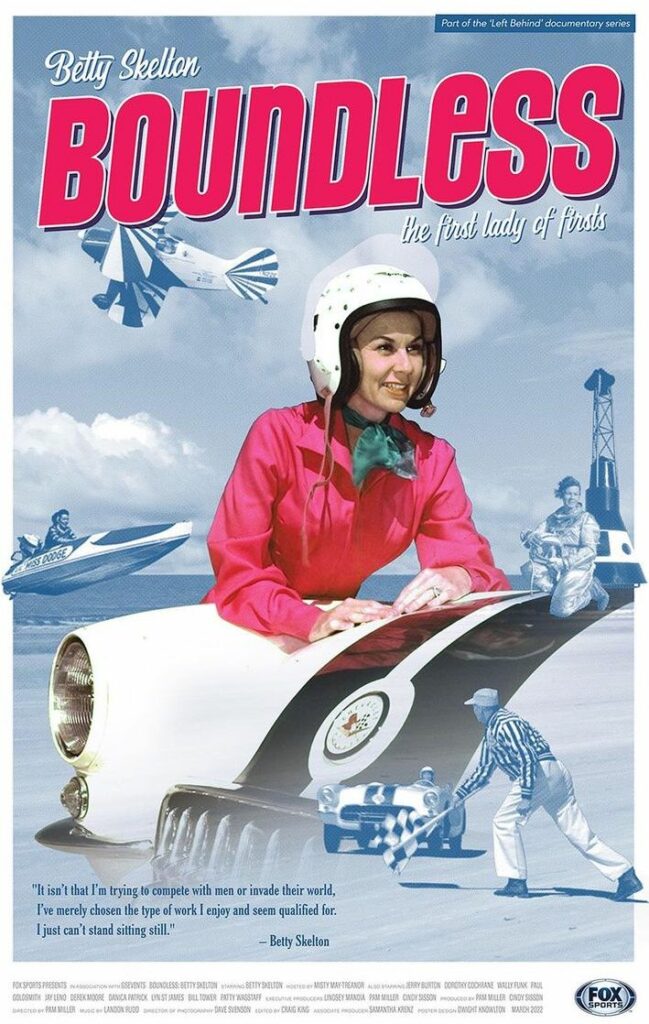 After an introduction by AHF CEO Sarah Cook, the main event commenced. The event was divided into two sections; the first was a screening of the new documentary "Boundless: Betty Skelton," which focuses on the remarkable career of an earlier pioneer of women's motorsports. The viewing was followed by a panel discussion composed of three involved with the making of the film: Pam Miller – producer of FOX NASCAR Cup races, Cindy Sisson – CEO of GSEvents, and legendary racer and 2022 AHF Inductee Lyn St. James. Because of a COVID outbreak, the panel was unable to attend in person, but participated virtually. Carol Cain, well known to local residents as the host of "Michigan Matters," moderated the panel from the AHF auditorium.
The second section was an overview of a new organization and website "Women in Motorsports NA," described as "a community of professionals devoted to supporting opportunities for women across all disciplines of motorsports by creating an inclusive, resourceful environment to foster mentorship, advocacy, education, and growth, thereby ensuring the continued strength and successful future of our sport." The panel included Beth Paretta – cofounder of WIMNA and CEO of Paretta Autosports, Taylor Ferns – a young up-and-coming race car driver and WSU law student, Laura Wontrop Klauser – Sports Car Racing Program Manager at General Motors, and cofounder of WIMNA Lyn St. James. Amanda Busick – host of the Women Shifting Gears podcast – served as moderator.
While I am not a motorsports enthusiast nor expert, the event was remarkable not only for the knowledge and enthusiasm on display from the participants, but by the general atmosphere of encouragement, support, and empowerment that filled the auditorium. Lyn St James is a marvel; she is whip smart, courageous, truthful, unpretentious, and inspirational. Her dedication to the future of women in motorsports is undeniable and infectious. Her fellow panel members each brought something new to the conversation so that one could not help but leave with a renewed sense of hope for women in the sport.
The two sessions were followed by an afterglow with food and drinks. I found myself at a table with a GM mechanical engineer/motorcycle racer, the CEO of IWMA [International Women's Motorsports Association], and a producer of women's flame retardant underwear. It was a fun follow up to a memorable afternoon. I left the AHF with a "Boundless" poster and a copy of Lyn St. James's book An Incredible Journey. "Barrier Breakers" is an event I won't soon forget.